Thousands of people are flocking to a new extension of Singapore's Changi Airport, to see the world's tallest indoor waterfall.
The Rain Vortex is seven stories tall and pumps 500,000 liters of rainwater through the roof of the Jewel building — that's a fifth of the volume of an Olympic-sized swimming pool. Check it out in action in the video below:
The project was designed by Safdie Architects with Landscape architecture by PWP Landscape Architecture.
"The Jewel toroidal inverse dome creates a new kind of spatial experience, a daylit vast landscaped garden, combined with seven levels of shopping and airport facilities," said Moshe Safdie, founder and principal of Safdie Architects. "Light penetrates everywhere, while the roof drains through the dome to create a dramatic waterfall, dropping seven storeys to the lowest building level."

"An eight-acre garden over interior retail space integrates unexpected features that will attract adventurers of all ages," explained PWP Landscape Architecture. "Gardens terrace down nearly 30 meters to a central gathering space with informal amphitheater seating.
"Restaurants and cafes as well as an event plaza can all be accessed from within the garden. Visitors can experience a light and water show at the center of the building, where water and captured rain fall from the roof becoming a projection screen."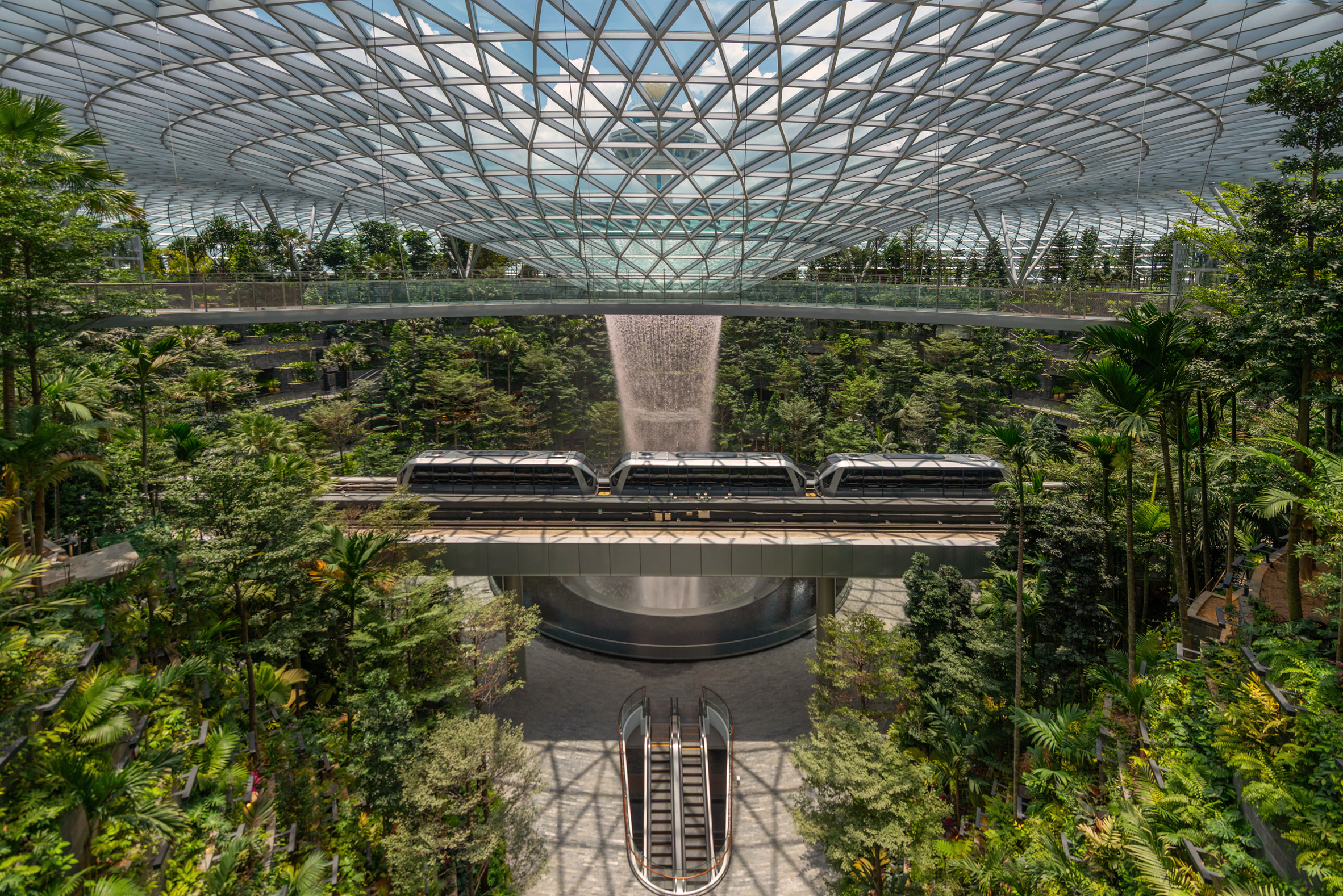 Photography courtesy of Jewel Changi Airport.