Architects: Want to have your project featured? Showcase your work through Architizer and sign up for our inspirational newsletter. 

The industrial age left us with wealth inequality, environmental problems and massive abandoned structures in the city centre. Today, deciding what to do with outdated industrial buildings is an essential problem for architects, developers and local authorities to solve when redeveloping the cities. On the one hand, the bulky leftovers appear alienated from their newly developed surroundings; while on the other hand, dismantling them generates architectural wastes that add to the carbon emission and eliminates pieces from the collective memory.

Transforming abandoned industrial buildings may awaken the memories of a bygone era in a community-friendly way. This collection contains factory and warehouse renovation projects that imagine new uses for old structures, preserving the marks of regional history along the way. From preservation to innovation, they provide solutions tailored for the building and its contexts, spanning from a single factory of 5,000 square feet to a cluster of industrial buildings of 50,000 square feet.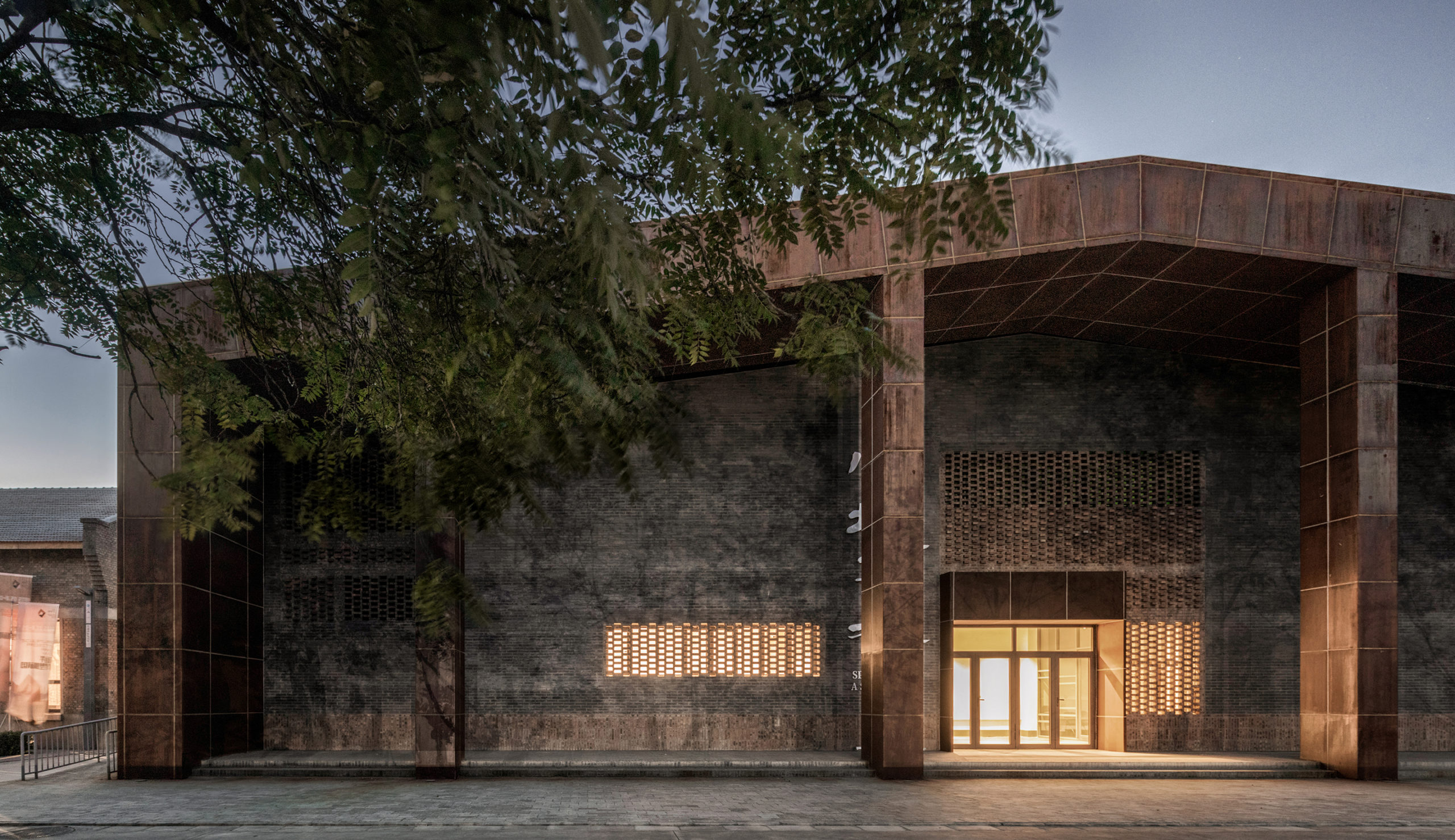 Pingyao Diesel Engine Factory Renovation by Architectural Design & Research Institute of Tsinghua University, Jinzhong, Shanxi, China
The Pingyao Diesel Engine Factory Renovation project introduces modern cultural life into the world heritage town of Pingyao. With a rather conservative approach, most of the original fabrication is kept to echo its historical surroundings while complying with the heritage protection codes. Materials of similar texture to the old façades are employed for any additional structures and renewal of unstable parts. Apart from hosting the annual Pingyao International Film Festival, the site also houses facilities such as cinemas, bookstores and cafés for everyday recreations.


O78! Warehouse Renovation by TANGRAM Arquitectura + Diseño, Zaragoza, Aragon, Spain
This new office of 78 Seventy-Eight is located on an old warehouse site with similarly industrial surroundings in Zaragoza. The parking lot outside the warehouse's entrance is renewed with pavement and vegetation. A new brick façade and folded white metal screens replace the original, offering a refreshing first glance at the building. The surrounding greenery, as well as these façade materials, penetrate the open plan working space through the porch to blur the boundary between exterior and interior while also create a pleasant working environment.


Hughes Warehouse by Overland Partners, San Antonio, TX, United States
The 1917 Hughes Plumbing Warehouse in San Antonio is transformed into a studio space that preserves its industrial character. The project team boldly removed 1, 200 square feet of the original roof to create a courtyard that is generously illuminated by an expansive skylight. On the old bricks and timber structures of the warehouse, steel and load-bearing glazing are added to bring more openness and modernist touch.


Silo-top Studio by O-office Architects, Guangzhou, Guangdong, China
The top floor of Guangzhou's oldest beer factory is transformed into an open-plan office space. The project team cut a large opening to provide access to a terrace that is over 100 feet high, as well as views of historic districts of Guangzhou across the Pearl River. The plastering on interior surfaces were cleaned to reveal the brick and concrete textures underneath. Timber coupled with unfinished steel was used to emphasize the building's industrial nature.


Adaptive Reuse near Brooklyn Navy Yard by Worrell Yeung, Brooklyn, Kings County, NY, United States
A six-story masonry factory near the Brooklyn Navy Yard, New York is redesigned as a multi-purpose workspace with a minimalist approach. Its brick structure is largely preserved and exposed as part of the interior finishing. Within the workspace, unfinished steel, plain white walls and concrete flooring contrast the historic brick surfaces layered with textures. To recall the memories of this 1920s building, the project team recycled and crafted the old timber floor joists into a conference room table and lobby bench.


Live Music Venue, Grenswerk by van Dongen-Koschuch, Venlo, Limburg, Netherlands
In this densely built residential area of Venlo, a 19th-century warehouse is converted into a live music venue where people gather. The roof of the boxy warehouse building was reshaped to match others on the surrounding blocks. New windows were installed on the façade, overlapping with the boarded old ones in a relatively free arrangement. To create a sound buffer for the residential surroundings, a series of spaces (including street-facing public spaces, spaces for circulation and utilities) are designed to wrap around the concert hall.


Ding Hui Yuan Zen & Tea Chamber by He Wei Studio/3andwich Design, Beijing, China
The Zen & Tea Chamber in Beijing utilizes its rather small space span and normal ceiling height to accommodate an intimate and private spatial experience. The main circulation is extended intentionally and guided through long corridors to calm minds before guests finally reach the tea and meditation rooms.


Cheese Warehouse by Mei architects and planners, Gouda, South Holland, Netherlands
52 unique residential units are built inside the national monument, Cheese Warehouse 'De Producent' in Gouda. The original brick and timber structure is preserved to its most and made visible as part of the interior finishing. Cheese ripening shelves went through fire-retardant treatment and are reused as the internal wall finishing. The ventilation alley between two buildings is opened up and sheltered with a glass roof so that skylight can flow down to the communal corridors.
Architects: Want to have your project featured? Showcase your work through Architizer and sign up for our inspirational newsletter. 
Read more articles by Tian